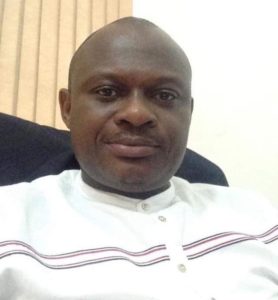 Ebenezer Nartey is an accountant and an entrepreneur whose passion for football leads him to support youth and underprivileged who are talented but have no kits to explore their talent with. He is married with 3 children. Ebenezer Nartey holds a Diploma in Business studies from IPS (currently UPS). He has a Degree in Accounting from the wisconsin International University College of Ghana.
He is a member of the institute of Chartered Accountant with level 2 to his credit. Ebenezer Nartey is currently the accountant of SAE power line since 2006 till date. He doubles as the financial secretary of Care today Ghana. Ebenezer Nartey believes that making young people part of the solution to a problem is the only option rather than making them a problem that must be dealt with.
Only through participation will we give youth the authority, agency and ability to feel and be empowered to create change in them. Thank you.